6 Tips for creating a great profile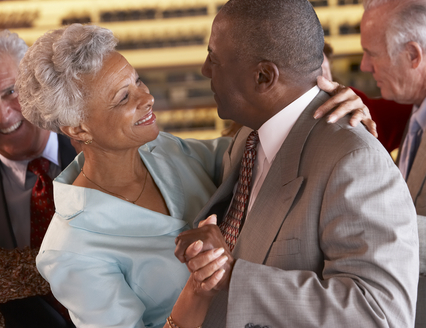 Creating an enticing profile is easier than you think.
You've joined a new online dating site, but you're wondering exactly what to say in your profile. You want to come across as attractive, fun, and a great date, but the blank page has got you stumped. What do you say about yourself? Do you talk about your kids? Should you use that picture from your trip to Hawaii last year? Or should you photo-shop an old photo you took when you were out with your ex wife a few years before?
While it seems like online dating is a scary thing to take on, it's actually a lot more fun and laid-back than it looks. The trick with a profile is to capture someone's attention, not to describe yourself in as much detail as possible. So put a little of your personality into it, and leave a little mystery for when you meet your matches in person.
Following are some tips to creating a great dating profile:
Be honest. Are you over 50 but trying to date 20-somethings? Online daters won't be impressed if you lie in your profile and state your age as 35. Some online daters fudge a little bit with their basic stats (height, income, age, weight), and when they meet their matches in person, it doesn't go well. Who likes being deceived? That will start you off on the wrong foot, and it will be hard to get over. Date the people who want to meet the real you.
Use a current photo. As tempting as it might be to post that old photo from when you were married, tan, and thirty pounds lighter, don't do it. Again, it's about being honest. If you don't have any current pictures you like, have a friend take some new ones. Be sure to use good lighting – taking a picture outside in natural light is the most flattering. Include a profile picture and an "active" photo – you doing something you love, like sailing or biking. This sparks conversation.
Use your humor. Do you like to laugh? Instead of just saying so, tell a joke or recall a story that you find funny. This way, you are revealing to potential matches a little of your personality. It sets you apart from those who just write: "I have a good sense of humor" or "I don't take myself seriously." Don't we all agree on these basic facts?
Keep it brief. There's no need to list all of your accomplishments, your relationship history, your career trajectory, or anything else you feel you need to either confess or boast about. Your profile is like a greeting, a first move. It should attract but not overwhelm your matches. It should spark a conversation. So keep your descriptions brief, and save more for when you meet in person.
Don't talk about your kids. You should declare that you have children in your dating profile, but you shouldn't make them a topic of conversation. Your dating profile is about YOU, not your kids. When someone gets to know you, then you can tell her about what your children are up to and how much they mean to you. Until then, your matches are looking to see if they want to be in a relationship with you. Not your kids. Leave them out of your profile.
Be yourself and have fun! Don't get too caught up in what you should or shouldn't do or how you're coming across. Online dating is a process, and it's about getting to meet new people. Whether you're getting your feet wet again or pursuing a relationship, online dating is a great way to begin.
Featured Coupons
Take advantage of these special time limited offers to try out the service and save on the cost of your next dating membership.
Good Dating Info For You
Latest From Our Blog
Latest From Our Blog Archives