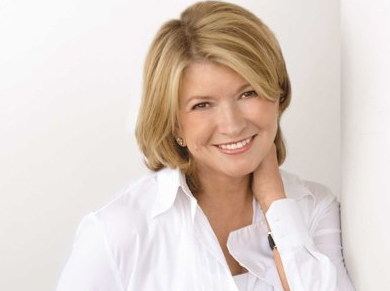 Follow Martha Stewart's lead and join an online dating site. It's okay to define your own terms, too.

Everyone's doing it. Everyone who's single, that is. Even Martha Stewart has now joined millions of other singles and subscribed to an online dating site. So what have you got to lose?
The American entrepreneur and homemaker icon who has built an empire on cooking and decorating tips is 71 and single, and has decided that she's not waiting around any longer for men to approach her. She's taking things into her own hands, as she usually does with her business endeavors. Only this time, it's her personal life she's talking about.
Ms. Stewart's profile is now active on Match.com, and she isn't hiding it. So what exactly is she looking for? According to her profile, it's this:
"Someone who's intelligent, established, and curious; and who relishes adventure and new experiences as much as I do. Someone who can teach me new things. A lover of animals, grandchildren, and the outdoors. Young at heart."
I applaud her decision and think that it's inspiring for anyone who is considering trying online dating. Her move is especially empowering for seniors, who might think that at 71 finding love or companionship isn't really possible.
Dating isn't just for the young. In fact, the fastest-growing segment of online dating members are seniors. Many of them are divorced with grown children, and looking to move on to the next phase of their lives.
There are no set formulas to what senior daters are seeking, either. Many of them have had experiences with long-term relationships and have learned what they do and don't want. They also know themselves better, and can be more relaxed about dating and the progress of a relationship. They may not be looking to get married or live with another person.
Joining an online dating site doesn't necessarily mean you're looking for a serious relationship. You could seek companionship or just casual dating as Martha is seeking. Just make sure you state what you want in your profile, so your date knows what to expect and there aren't any misunderstandings.
And as for your age preferences? There are no rules. Martha has stated she's looking for younger men aged 55-70, because she feels that older men wouldn't be able to keep up with her. Age is relative, so I say it's okay to date younger, especially if you're looking for adventure and you have a lot of energy. But my advice: cast a wider net, and date people your age and a little older, too. You never know what age the right person for you will be.
I also advise that you take precautions with online dating, because there are some people out there who lie and take advantage. Martha Stewart is a public figure and has a team of lawyers on call, so likely she's not going to be taken advantage of. But the rest of us aren't so lucky.
It's important to keep personal information such as your full name, address and home phone number to yourself until you've dated for a while and feel comfortable sharing that information with each other. Also, don't share any financial information with your dates. If they ask, then politely move on to the next man or woman. Nobody needs to know your finances in order to date you.
Most importantly, pay attention to your gut. If something or someone makes you uncomfortable, then question him. It's okay to call a date off if something doesn't seem right.
If you take care of yourself and approach online dating with a positive attitude, you will have a great time. Happy dating!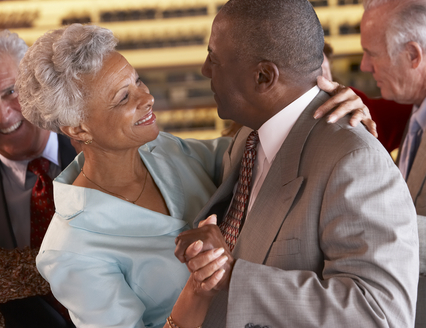 Creating an enticing profile is easier than you think.
You've joined a new online dating site, but you're wondering exactly what to say in your profile. You want to come across as attractive, fun, and a great date, but the blank page has got you stumped. What do you say about yourself? Do you talk about your kids? Should you use that picture from your trip to Hawaii last year? Or should you photo-shop an old photo you took when you were out with your ex wife a few years before?
While it seems like online dating is a scary thing to take on, it's actually a lot more fun and laid-back than it looks. The trick with a profile is to capture someone's attention, not to describe yourself in as much detail as possible. So put a little of your personality into it, and leave a little mystery for when you meet your matches in person.
Following are some tips to creating a great dating profile:
Be honest. Are you over 50 but trying to date 20-somethings? Online daters won't be impressed if you lie in your profile and state your age as 35. Some online daters fudge a little bit with their basic stats (height, income, age, weight), and when they meet their matches in person, it doesn't go well. Who likes being deceived? That will start you off on the wrong foot, and it will be hard to get over. Date the people who want to meet the real you.
Use a current photo. As tempting as it might be to post that old photo from when you were married, tan, and thirty pounds lighter, don't do it. Again, it's about being honest. If you don't have any current pictures you like, have a friend take some new ones. Be sure to use good lighting – taking a picture outside in natural light is the most flattering. Include a profile picture and an "active" photo – you doing something you love, like sailing or biking. This sparks conversation.
Use your humor. Do you like to laugh? Instead of just saying so, tell a joke or recall a story that you find funny. This way, you are revealing to potential matches a little of your personality. It sets you apart from those who just write: "I have a good sense of humor" or "I don't take myself seriously." Don't we all agree on these basic facts?
Keep it brief. There's no need to list all of your accomplishments, your relationship history, your career trajectory, or anything else you feel you need to either confess or boast about. Your profile is like a greeting, a first move. It should attract but not overwhelm your matches. It should spark a conversation. So keep your descriptions brief, and save more for when you meet in person.
Don't talk about your kids. You should declare that you have children in your dating profile, but you shouldn't make them a topic of conversation. Your dating profile is about YOU, not your kids. When someone gets to know you, then you can tell her about what your children are up to and how much they mean to you. Until then, your matches are looking to see if they want to be in a relationship with you. Not your kids. Leave them out of your profile.
Be yourself and have fun! Don't get too caught up in what you should or shouldn't do or how you're coming across. Online dating is a process, and it's about getting to meet new people. Whether you're getting your feet wet again or pursuing a relationship, online dating is a great way to begin.
Did you know that online senior dating sites are among the fastest growing websites in the world, giving the senior set more options than ever before. Along with those options come plenty of other considerations. Safety, dependability, personal preferences and simplicity are four common considerations, but others come into play as well. Trying to find the right senior dating website for you is not nearly as complicated as it might sound. It simply requires one to take their time and do their homework.
What do I really want to find?
When you think about specialized websites, the drill runs deeper than just calling them senior websites. They offer websites that are even more specialized than that. Perhaps you are looking for an Asian senior date? Perhaps you simply want a senior that is open to a physical only type of relationship? No matter what you are looking for, there is a dating website that will likely provide your needs. That said, you need to do some homework about what you want to find in a date.
Once you know the details about what you are looking for, then you can start to narrow down some of the websites that are out there with these simple parameters. Always start with what you want, because the rest does not matter if they don't provide what you are looking for anyway.
Test out the function of the website
I won't say that seniors are slow on the computer and technical uptake because many are far beyond us young whippersnappers, but a large portion does struggle with computers. That said, finding a website that you can surf easily and quickly is a very big deal. The last thing you want is to find that senior you have been searching for, but be unable to contact her to say hello. Test drive the site before you sign up and make sure you like how things work. If they do not offer a test drive, then simply move on. There are plenty of senior dating websites that do.
Check to see how you interact
Most of these dating sites offer some types of forums or interaction areas where you can come in and say hello. This allows for folks to talk anonymously unless they decide they would like to meet. This is a great way to meet folks without any pressure, and you should be looking for this feature for certain.
Another exciting way to connect is through something called a chat room. This is exactly what it sounds like, but it is in real time. You can come in and talk live to others in a group setting. This is very popular because you get a cleaner feel for what someone is like in comparison to a message board or forum. Because the conversation is in real time, you can really weed out some folks here. The undesirables have a way of standing out rather obviously in chat rooms.
Most of these websites also offer private messaging as well. This is nice because you can directly speak to someone that you might be interested in via an email like platform. This can be very good if you are concerned about being turned down in a public area like the forums or chat rooms. Spend some time looking for profiles that you like, and then send out a private, personalized message that they will appreciate.
Detailed profiles means better matches
When you sign up with a dating website, be very wary if they only ask you a handful of shallow questions. You should be filling out all type of information about what you like, want and desire in a mate. You should be giving out no personal information on your profile, as this should be secret until you are ready to meet with them and choose to tell them.
When you get shallow reviews, you get horrible matches most of the time. The websites that have you fill out all kinds of questions about what you like and dislike often pair up folks that match beautifully. Look for that type of website when you search for the right one for you. Seniors know more of what they want than anybody, so it makes sense to have a complete profile in place.
What about privacy?
If you are not getting totally anonymity, then you are with the wrong senior dating website. Never give out your personal information in your profile or other areas of your website. This is a sure-fire way to draw trouble to your doorstep in a world where criminals will look for any way in. Keep that stuff to yourself and make sure your website is doing the same. Always ask about privacy and how they protect you before signing up. This is a great way to find out if that customer service line actually works. Dial it up and ask the right questions.
Don't dismiss your gut feelings
Like anything else in life, you will know the right place when you hit it. Online dating websites are like a good or bad date; you know when you get one. The problem with the bad dating sites is that you often have already given them monthly dues before you realize it is not the site for you. This is why it is so important to make certain you have a test drive of the site. Your gut will not lead you astray if you listen to it. If something feels weird, chances are it probably is.
Use the scattershot approach
When you sign up for a senior dating website, it is a great idea to sign up for more than one. Why limit yourself to only one option? Most of the websites require no obligation to cruise around and play with the various interfaces, so come in and give it a whirl. If you try several websites, then you are much more likely to find what you really want. This is true also of your approach to finding the right mate. Speak with several, find what you like, and then dig in and investigate further.
Never forget safety issues when you are dating online
Once you find that special website that offers what you are looking for, keep some basic safety precautions in mind:
Never give out private info too soon.
Always double date or have an emergency standby person on your first date.
Drive yourself to and from the date.
Make certain you date somewhere in public at first.
Avoid all alcohol and various other mind altering substances.
Keep your safety in mind at all times.
Be alert and aware of your surroundings.
Make sure you are careful when you leave that you are not followed.
There are more precautions to be taken, of course, but these are the most common. If you are careful and do your homework, senior online dating websites can be a huge help towards finding that special someone later in life. The benefits of having these sites can't be understated. Even people that are disabled are now finding folks that are looking for companionship. Having a digital world to look around in helps a great deal when you can't get around like you used to. Not many seniors can head out every Friday and Saturday night looking for love randomly. Online senior dating sites make their work a little easier, and their fun as well.
Thanks to modern medicine and technology, seniors are living longer these days and that means many are looking for more ways to connect and enjoy life. The Internet makes this possible in new ways that we never had before. For example, did you know that more seniors are using the Internet as a way to keep in touch with adult children and even their grandchildren and great-grandchildren?
Here are some other benefits seniors are finding to computers and the Internet:
It's cheaper to keep in touch via the Internet than calling long distance or taking trips to visit
Computers are easier to use than ever before, even if you're not too tech-savvy
Computers now come with larger screens and magnifying capabilities so you can see even if your vision is weaker
You can pay your bills online
You can buy your groceries online
You can purchase tickets or airline flights online
You can look up and connect with old friends from school, business, the military, etc
You can share photos and view the photos of other friends and family
These are just a few of the ways that seniors are finding the Internet and computers useful. It's also a way to market and sell your hobbies. For example, if you knit or crochet, you might sell your creations on Etsy for some extra cash.
With all this into consideration, is it really any surprise that seniors are also getting into the online dating scene? Some seniors who are widowed or divorced and find themselves lonely are making the choice to seek friendship through online dating sites. It's a huge market and there are many great ways for seniors to get involved.
Online Dating for Seniors
Now let's explore another option that is gaining in popularity but that a lot of seniors still aren't familiar with- online senior dating. More and more seniors are turning to the Internet and online dating sites to help them find their next partner. Some may find this a little surprising and there may still be a few reluctant seniors out there but when you think about it, this makes perfect sense. What better way is it to meet new people?
As a senior citizen, you may not be able to drive yourself to places where you can meet other people your age and even if you could, there's not that many places around to go. When you get there, the number of eligible single partners available is going to be very slim. This makes it hard to find someone to date.
When you join an online dating site for seniors, there are hundreds or thousands of possibilities. This  greatly increases the odds of you meeting someone that you could begin a relationship with that might even turn into something permanent. The way Internet dating is viewed is much different than it was just a few years ago. It's no longer frowned upon but embraced as a great way to meet someone new to go out with. More importantly, it's smart, successful people using the Internet and these dating sites to find someone to date so you can meet good people.
Senior Dating Sites for Finding Friends
Maybe you're not looking for a romantic partner exactly but you do want to make some new friends. Senior dating sites are actually good for this as well and some sites are set up specifically to create a friendly environment where you can gather, socialize and become friends.
Look for a dating site that has a great online community where you can meet other seniors who want to make new friends. When you're sitting at home alone and no one to talk to, you can hop online and see who else is on. You can talk to others through several different methods depending on which site you're using.
There are also a number of sites that can be used to meet others through social settings. If you don't want to jump right into internet dating, considering signing up with a site like MeetUp.com which offers a wide variety of groups that participate in activities from playing board games and going to movies to walking and hiking and much more. This is an excellent way to use the internet and meet friends who have common interests.
Learn How to Use the Internet and How to Type
If you are a senior who has not spent a lot of time on the Internet or computers, then now is your time to learn more about how to type and how to use the programs and equipment on your computer. There are a lot of features that can make using the computer easy.
If you plan on online dating, you may want to brush up on your typing skills, especially if you are a very slow typist. You don't want to leave the other person hanging a long time on a chat because you are trying to find the keys.
Many communities offer internet and computer courses through their local senior center, if you think you might need some help with the basics. Once you get started you'll likely find it easy to learn.
Setting up an Online Dating Profile
When setting up your online dating profile, keep in mind that you'll want to stand out from the rest by setting up a unique user name. Think about the qualities you'll want to project, but be sure it doesn't insinuate anything sexual or you'll attract the wrong kind of dates!
Be sure to use a current photo that shows you looking your best. This is what will initially attract people to you, of course, and you want to make sure that you look like the photograph, not a representation of who you were a decade ago. Make sure your face and entire body are clearly shown, and try to project a warm and friendly image.
Before you begin to write about yourself, you might want to review other profiles to get an idea of what to write. Be honest, but it's okay and expected for you to take a positive spin. Coming across as a negative person is likely to turn others off quickly.
Making connections
You've got your profile is set up and you're ready to begin, what's next? When initially making an online connection it's important to take some time to get to know the person. Ask lots of questions and if you get a strange feeling about the person, know that your intuition is usually right and it's better to be safe than sorry. Once you've determined a person seems honest and could be a potential match, you'll want to move to the next step of speaking with them on the telephone.
A phone conversation and a person's voice may reveal traits you weren't aware of in your email conversations. Continue to ask personal questions and verify any inconsistencies. Never provide your financial information or too many details on your physical location. Don't waste your time with someone who is dishonest, it isn't worth the risk.
Once you've made the decision to meet, be sure to make your personal introductions in a public place. Tell a friend where and when you will be going, and if possible, have the friend call you on your cell phone about 10-15 minutes after your meeting time. If it doesn't go well it can provide a good excuse to leave quickly.
Remember, you're never too old to date, and don't fear the internet, it has connected hundreds of thousands of people across the planet and many of those meetings leading to successful real life relationships!
Featured Coupons
Take advantage of these special time limited offers to try out the service and save on the cost of your next dating membership.
Good Dating Info For You
Latest From Our Blog
Latest From Our Blog Archives