Are you scared of meeting your online date for the first time? Here are some tips to help you feel relaxed and ready.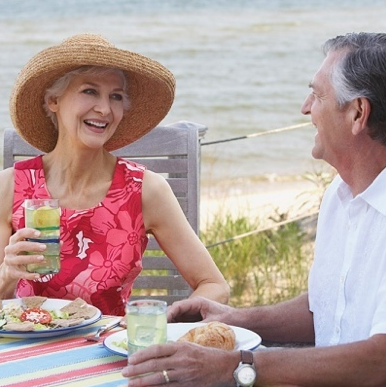 Online dating at any age is a tough prospect. When you're a senior, chances are you've come out of a long-term relationship and just aren't used to meeting people to date. Maybe you had a tough divorce or your spouse passed away. You didn't have to think about a new romantic partner in your life, but now you are considering the idea. You're in good company. Seniors are the fastest-growing segment of the online dating population.
But maybe that statistic makes you squirm. Maybe you're thinking, "what if my date doesn't like me?" or, "what are we going to talk about sitting at dinner together for two hours?"
If you think all those other single seniors know what they're doing but you don't, think again. Everyone is figuring it out as they go along. The trick is finding what works for you.
If you're feeling anxious and need a little perspective, following are some tips to help ease that anxiety:
Pick an activity as a first date. Instead of feeling anxious about sitting across the table from each other and making conversation, sometimes it helps to break the ice to have a more active date. Try taking your dogs for a walk in the dog park, and then stop somewhere for lunch or coffee. Since it's summer, you might try something relaxing like kayaking, or a wine tasting. There are no wrong answers here. Do what makes you feel comfortable, and something that gives you pleasure, so you're not so worried about the date itself.
Dress comfortably and confidently. You might feel pressured to put on your three inch heels and squeeze into your spanx, but don't do this for your date's sake. It's important to feel comfortable on a date, and that includes your clothing. If heels aren't your thing, wear some sparkly flats. If your favorite purple wrap brings out your eyes, then by all means put it on! If you feel good about how you look it will come across as confidence to your date. We could all use that!
Enlist a friend's support. Sometimes it helps to have your friend come over before the date to help you get ready. Even a phone call can help ease your nerves. Invite your friends to support you in your dating adventures. Also, it's a good idea to let them know where you're going and who you're with so they can keep an eye (or ear) out for you.
Practice makes perfect. Maybe on your first date you're all thumbs, or maybe you talk a little too much and regret oversharing later. Don't worry. Not every date is going to be fabulous, and you won't always be perfect. The point is, you're out there making the effort. You're putting one foot in front of the other. So take it easy on yourself.
Happy dating!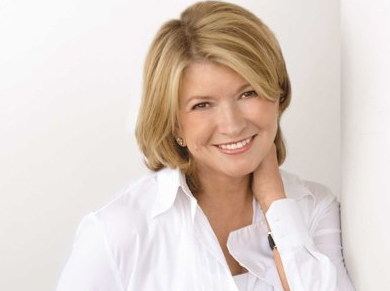 Follow Martha Stewart's lead and join an online dating site. It's okay to define your own terms, too.

Everyone's doing it. Everyone who's single, that is. Even Martha Stewart has now joined millions of other singles and subscribed to an online dating site. So what have you got to lose?
The American entrepreneur and homemaker icon who has built an empire on cooking and decorating tips is 71 and single, and has decided that she's not waiting around any longer for men to approach her. She's taking things into her own hands, as she usually does with her business endeavors. Only this time, it's her personal life she's talking about.
Ms. Stewart's profile is now active on Match.com, and she isn't hiding it. So what exactly is she looking for? According to her profile, it's this:
"Someone who's intelligent, established, and curious; and who relishes adventure and new experiences as much as I do. Someone who can teach me new things. A lover of animals, grandchildren, and the outdoors. Young at heart."
I applaud her decision and think that it's inspiring for anyone who is considering trying online dating. Her move is especially empowering for seniors, who might think that at 71 finding love or companionship isn't really possible.
Dating isn't just for the young. In fact, the fastest-growing segment of online dating members are seniors. Many of them are divorced with grown children, and looking to move on to the next phase of their lives.
There are no set formulas to what senior daters are seeking, either. Many of them have had experiences with long-term relationships and have learned what they do and don't want. They also know themselves better, and can be more relaxed about dating and the progress of a relationship. They may not be looking to get married or live with another person.
Joining an online dating site doesn't necessarily mean you're looking for a serious relationship. You could seek companionship or just casual dating as Martha is seeking. Just make sure you state what you want in your profile, so your date knows what to expect and there aren't any misunderstandings.
And as for your age preferences? There are no rules. Martha has stated she's looking for younger men aged 55-70, because she feels that older men wouldn't be able to keep up with her. Age is relative, so I say it's okay to date younger, especially if you're looking for adventure and you have a lot of energy. But my advice: cast a wider net, and date people your age and a little older, too. You never know what age the right person for you will be.
I also advise that you take precautions with online dating, because there are some people out there who lie and take advantage. Martha Stewart is a public figure and has a team of lawyers on call, so likely she's not going to be taken advantage of. But the rest of us aren't so lucky.
It's important to keep personal information such as your full name, address and home phone number to yourself until you've dated for a while and feel comfortable sharing that information with each other. Also, don't share any financial information with your dates. If they ask, then politely move on to the next man or woman. Nobody needs to know your finances in order to date you.
Most importantly, pay attention to your gut. If something or someone makes you uncomfortable, then question him. It's okay to call a date off if something doesn't seem right.
If you take care of yourself and approach online dating with a positive attitude, you will have a great time. Happy dating!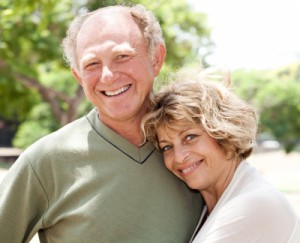 Your age isn't a hindrance to your dating life. It's quite the opposite, and here's why.
Dating can be a scary undertaking at any age. As a senior, you wonder if your age becomes an obstacle to ever finding love again. You might think that others won't find you as attractive as they would a younger man or woman, especially when they can meet so many people through online dating. But actually, the opposite is true.
A huge percentage of singles are over 50, and finding themselves back in the dating game after their marriages have ended. Many have children of their own, and aren't looking to start families all over again. Their priorities are different. Best of all, they've figured out what works for them and what doesn't.
And the best part? The largest growing segment of online daters are seniors. Which means you have a lot of choice out there.
If you've never joined an online dating site before, and are overwhelmed at the prospect of using technology to find love, you're not alone. Other first-timers are hesitant to take that first step, too. But once you do, you'll find it's easier than you thought.
One of the big hurdles with online dating is fear of the unknown. Using unfamiliar tools like dating profiles and matching technology to meet other single people seems unnatural. In addition, the idea of meeting a total stranger for a date can seem a little nerve-wracking. But Martha Stewart at age 71 decided to join Match.com and try her luck at online dating, and there's a reason. It's effective. It helps you to expand your network, and it gets you out of your routine and back into dating.
There are plenty of options when it comes to senior online dating. Many of the large dating sites like Match.com have separate online dating sites specifically for this demographic. In Match's case, it's OurTime.com. And if you're looking for a more familiar name, AARP has developed its own service as well, powered by dating site HowAboutWe.
So, you have plenty of company, and plenty of choice in your online dating sites.
Instead of questioning whether you should be online dating, understand that if you do want another relationship in your life, you can find it. Don't let your age be a factor in your decision. Instead, understand it will work in your favor. Here's how:
You know what you want. When you've had the benefit of making a few mistakes and enduring a few hardships in life, you can more easily figure out what you do and don't want in your life. You know your weaknesses and strengths. You know what you need in a relationship. Isn't that a wonderful thing?
You've had life experiences. Whether you've traveled extensively, raised children, had a successful career, or learned how to renovate your home, you've had experiences that have made you who you are. You're comfortable in your own skin. That's sexy.
You have your own life, apart from your children. Likely they are grown and out of the house (or almost out of the house) if you're a senior. You can make time for people and activities that are important to you.
You're more relaxed. Isn't it great that you just don't worry as much as you used to? Things have a way of working out in their own time – you don't sweat the small stuff. You can better handle ups and downs. This skill set helps a lot when it comes to dating. The more you can relax and enjoy meeting people, the better your experience will be.
Happy dating!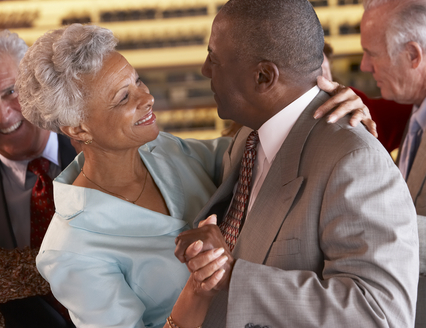 Creating an enticing profile is easier than you think.
You've joined a new online dating site, but you're wondering exactly what to say in your profile. You want to come across as attractive, fun, and a great date, but the blank page has got you stumped. What do you say about yourself? Do you talk about your kids? Should you use that picture from your trip to Hawaii last year? Or should you photo-shop an old photo you took when you were out with your ex wife a few years before?
While it seems like online dating is a scary thing to take on, it's actually a lot more fun and laid-back than it looks. The trick with a profile is to capture someone's attention, not to describe yourself in as much detail as possible. So put a little of your personality into it, and leave a little mystery for when you meet your matches in person.
Following are some tips to creating a great dating profile:
Be honest. Are you over 50 but trying to date 20-somethings? Online daters won't be impressed if you lie in your profile and state your age as 35. Some online daters fudge a little bit with their basic stats (height, income, age, weight), and when they meet their matches in person, it doesn't go well. Who likes being deceived? That will start you off on the wrong foot, and it will be hard to get over. Date the people who want to meet the real you.
Use a current photo. As tempting as it might be to post that old photo from when you were married, tan, and thirty pounds lighter, don't do it. Again, it's about being honest. If you don't have any current pictures you like, have a friend take some new ones. Be sure to use good lighting – taking a picture outside in natural light is the most flattering. Include a profile picture and an "active" photo – you doing something you love, like sailing or biking. This sparks conversation.
Use your humor. Do you like to laugh? Instead of just saying so, tell a joke or recall a story that you find funny. This way, you are revealing to potential matches a little of your personality. It sets you apart from those who just write: "I have a good sense of humor" or "I don't take myself seriously." Don't we all agree on these basic facts?
Keep it brief. There's no need to list all of your accomplishments, your relationship history, your career trajectory, or anything else you feel you need to either confess or boast about. Your profile is like a greeting, a first move. It should attract but not overwhelm your matches. It should spark a conversation. So keep your descriptions brief, and save more for when you meet in person.
Don't talk about your kids. You should declare that you have children in your dating profile, but you shouldn't make them a topic of conversation. Your dating profile is about YOU, not your kids. When someone gets to know you, then you can tell her about what your children are up to and how much they mean to you. Until then, your matches are looking to see if they want to be in a relationship with you. Not your kids. Leave them out of your profile.
Be yourself and have fun! Don't get too caught up in what you should or shouldn't do or how you're coming across. Online dating is a process, and it's about getting to meet new people. Whether you're getting your feet wet again or pursuing a relationship, online dating is a great way to begin.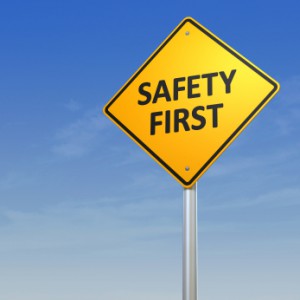 If you are a senior finding yourself back in the dating scene once more, there are many things you should know. If it's been awhile since you last dated, you may not be aware of how intimidating the marketplace can be today. While online dating now makes it possible to broaden your horizons of who you meet and date, it also means there are more precautions you need to take when dating.
There are many options out there for seniors today whereas before, you may have had a hard time trying to meet someone new. You may have been limited to senior centers or whoever lives in your building or on your street and happens to be single, too. But now, the Internet and senior dating sites make it possible to expand the reach of who you meet more than ever before.
While this is all really great and gives you more opportunity than ever before to meet someone new or to make new friends, you also have to be careful and protect yourself when online senior dating. Even if you're not meeting the person in real life, you need to be cautious of what and how much information you give out over the Internet. The days of leaving your doors unlocked are over and predators will find many ways to get to you- using the computer or a dating site as one tool.
This doesn't mean, however, that you cannot enjoy online dating. You just need to familiarize yourself with some of the ways that you might be victimized and then protect yourself before this can happen.
Here are some ways in which you need to protect yourself in senior dating.
Stay Physically Safe
First and foremost, you should stay physically safe. You should follow all of the safe dating precautions for meeting people online. Take time to get to know the person thoroughly before agreeing to meet them in person. Do a background check based on the information the person gave you online and see if it matches up with what they have told you before.
You should also make sure you meet in a lit, crowded public place and that friends or family know where you are and who you are meeting. You should also work out a system where you call before you leave and make a point to check in at a particular time. If you have to, excuse yourself from your date and to the restroom to make this check in call. Your contact should know to call the police if you miss your check ins and then don't respond to messages.
Unless you already know some form of self defense, you might consider taking a self defense class, martial arts or similar method of personal defense. Even if it's not your date that you run into trouble with, it helps to know how to defend yourself if some hooligans get the bright idea that an elderly couple is a good idea to pick on.
Protect Your Heart
While it might sound silly at first, it's also important to protect your heart. You don't want to get too attached to someone until you're sure their intentions are true and matching with your intentions. Sometimes when a person is used to being in a relationship or has been alone for a long time, it's easy to want so badly to be in a relationship that we fall for the first person who comes along. This isn't always the smart, or safe choice.
There are many seniors on the Net just looking for friendship or love who have good intentions at heart. But scammers and schemers come at any age. Not to mention the fact that some predators may just pretend to be a senior looking for love in order to try to take advantage of you in some way. You don't want to become so paranoid that it hinders you from finding the right person but there is nothing wrong with being extra cautious.
You should always go with your gut on this sort of thing, too. If something just doesn't feel right or you get a bad feeling about a person or a situation, honor that feeling rather than ignoring it. You just never know but often instincts try to tell us something isn't right and not listening could cause harm to come to you when it could have been prevented.
Protect Your Finances
Going right along the lines of the last topic, it's important to protect your finances. It's a sad but true fact that there are some people out there who look to prey on seniors or widows/widowers for their money. Some red flags that someone might be more interested in your wallet than your heart are:
Asks about your finances
Asks about life insurance you may be receiving
Asks about disability checks, 401Ks and other retirement funds or assistance you may be getting
Always complains about not having money
Is a "victim" who somehow lost all of his/her money
Claims to have adult children in a bind who need money
Any similar scam, scheme or ploys to garner money from you
These are especially fishy if they happen when you don't even know each other that well or if you have not met in person yet. If the person avoids meeting you in person but asks you for money, this is a big red flag.
Learn more about common schemes and sweetheart scams, especially those that are affecting seniors at the time. This will help you spot a scammer early on, rather than when they have stolen your money and broken your heart.
Watch Your Food and Drink
We all want to think that the person we are with is a good person. No one wants to believe that the person they are attracted to has ulterior motives in mind but the sad truth is that they might. It's important to always watch your food and drink when on a date and don't leave your date alone with an opportunity to slip something into your food.
There is a lot more at risk than the cost of a broken heart or even your savings when it comes to dating today, especially online dating. Some people have been drugged and raped or worse. It's a sad fact that date rape drugs are being used more and more often today and seniors are not immune to such tactics. These things happen more often with someone you already know so don't assume you're safe just because you've befriended your date.
Conclusions
It's always better to be safe than sorry and while there are many great benefits to senior dating sites, you still need to exercise caution when you use them. Never assume that someone is telling you the truth about who they are and never assume that someone wouldn't try to take advantage of you.
You don't want to become so paranoid that you cannot enjoy yourself or your time on a date but you also want to be sure you take the proper steps to prepare yourself. It just makes sense to protect yourself, your family and your investments and wellbeing. If a person is truly into you and wants to be a part of your life, they will also respect the fact that you have to be careful as you are getting to know them.
Senior dating sites have certainly made things easier than they used to be. Not so long ago, you had to head out for a night on the town or walk up to complete strangers to find a regular date. Now, you can simply sign up for a senior dating site and have plenty of dating options that match your interests sent right to your inbox. These dating websites can be incredibly helpful to someone that has been out of the dating game for quite some time. Most seniors fall into that group. As helpful as those websites can be, there are still some things that seniors should be aware of going in.
Pick the right senior dating site
The first thing you should know is that picking the right senior dating site is very important. Not all of these websites are out there to actually help you out. Some of these dating websites are scams in date night clothing. You have to do your due diligence to ensure that you are signing up with the right one. The easiest way to do this is to sign up with popular sites that have a strong web presence. When you put their name into Google, you should be able to easily find information about them. Checking with the BBB in your area is not a bad idea either.
Another key to ensuring you have a decent website is to find contact information and use it. Before I sign up with a website like this I try to use their customer service numbers up front. If you are unable to get in touch with someone, or you have trouble getting a response, then you likely are dealing with a company that is not going to make you happy. Always ensure you can get somebody on the phone and talk about your sign up. If you can, then at least you know they are legit in trying to help you find a date.
Make sure the terms are clear as well. If you are paying for a membership, make sure you know exactly what is needed to cancel if you choose to do so. These types of questions will keep you safe from the site itself.
Stay safe on your date
The real dangers come when you do not think things through and trust too much too early. Just like any other dating situation, you want to use your common sense with these dating sites. Do not count on the website to thoroughly check these folks out because that is not realistic to think that they could. Simply look at everyone with a discerning eye and you will be fine. Here are some common tips that will help you out:
Never give out your private information to your date right away. This is perhaps the worst mistake that one can make. Never, ever give out your private information to anybody online. If you are going to share things like phone numbers, addresses and real names, you need to make certain you have built a relationship with them. Do not do this until you have gotten to know them in safe locations over a period of time.
Always go on your first few dates with someone in a public place. If you can work out a double date with a couple you know, that would be awesome. Double dates are a great way to ensure you are safe and sound during a first date. Never go to your own home for a first date and never reveal where you live right away. That privacy will be golden down the road if you decide you don't really think the date went well. Some people have ulterior motives as well, so keeping that stuff private is a good idea. Also respect their rights to privacy as well.
Use a false name when you fill out your online profile. This allows you to control when and where people learn about you. In today's world of Facebook and other online social websites, a real name can lead people to a world of information about you. Keep that stuff to yourself until you are sure you like and trust someone on a senior dating website.
One really neat thing about a senior dating site is the forums and chat rooms. This allows a person to come in a virtual room online and talk about various topics. You can then see how people deal with a group, and also see how others respond to various subjects. It is a great way to dip your virtual toe in the water and learn about others. Eventually you may feel like joining in anonymously and have a great time. It is an easy place to interact if you are shy. You might be surprised at what you learn about someone when they are not aware you are looking.
Be especially wary of anyone that is overly pushy or forward.  Even though you are on a website of other senior singles, you should still weed out the bad apples the same way you would in real life. The ones that are pushy are usually bad news, so you should simply move along and reveal nothing.
Take your conversations nice and slow. Nothing says you have to rush through your online activities, so take your time and do it right. If you find the right match, they will reveal themselves in due time.
Make sure you have an emergency contact standing by at a minimum on that first date. This person can be available to come to your aid, make a phone call, pick you up or even simply come and run interference if things go bad during the date. If you are not double dating, this should be a minimum line of safety. Having a backup is never a bad thing.
Bring your own transportation if at all possible. This is a very good way to ensure that you have an escape route if things don't go well. If things are bad, simply get in the car and head off into the sunset. This allows you some feeling of ease as you go through that first date or two. Your date likely has some plan of action in place as well so don't feel bad.
Whatever you do, avoid alcohol and other things that can cloud your judgment. The last thing you need is to be with a stranger, drunk and out of your element. Use common sense and leave all that stuff behind for now.
Staying safe after the date
Many people buy one of those portable cell phones that do not require a contract for dating services. This way you have no information tying back to you when you give out your number. This can be handy if you are dating online a lot and want to be able to talk to people. Think about getting one of these and use it to get in touch after a date.
Remain alert and vigilant on the way home. Some predators will follow people after a date to try and get information about them. If you notice someone following you, phone the local police and have them track you. It is far better to be safe than sorry.
Did you know that online senior dating sites are among the fastest growing websites in the world, giving the senior set more options than ever before. Along with those options come plenty of other considerations. Safety, dependability, personal preferences and simplicity are four common considerations, but others come into play as well. Trying to find the right senior dating website for you is not nearly as complicated as it might sound. It simply requires one to take their time and do their homework.
What do I really want to find?
When you think about specialized websites, the drill runs deeper than just calling them senior websites. They offer websites that are even more specialized than that. Perhaps you are looking for an Asian senior date? Perhaps you simply want a senior that is open to a physical only type of relationship? No matter what you are looking for, there is a dating website that will likely provide your needs. That said, you need to do some homework about what you want to find in a date.
Once you know the details about what you are looking for, then you can start to narrow down some of the websites that are out there with these simple parameters. Always start with what you want, because the rest does not matter if they don't provide what you are looking for anyway.
Test out the function of the website
I won't say that seniors are slow on the computer and technical uptake because many are far beyond us young whippersnappers, but a large portion does struggle with computers. That said, finding a website that you can surf easily and quickly is a very big deal. The last thing you want is to find that senior you have been searching for, but be unable to contact her to say hello. Test drive the site before you sign up and make sure you like how things work. If they do not offer a test drive, then simply move on. There are plenty of senior dating websites that do.
Check to see how you interact
Most of these dating sites offer some types of forums or interaction areas where you can come in and say hello. This allows for folks to talk anonymously unless they decide they would like to meet. This is a great way to meet folks without any pressure, and you should be looking for this feature for certain.
Another exciting way to connect is through something called a chat room. This is exactly what it sounds like, but it is in real time. You can come in and talk live to others in a group setting. This is very popular because you get a cleaner feel for what someone is like in comparison to a message board or forum. Because the conversation is in real time, you can really weed out some folks here. The undesirables have a way of standing out rather obviously in chat rooms.
Most of these websites also offer private messaging as well. This is nice because you can directly speak to someone that you might be interested in via an email like platform. This can be very good if you are concerned about being turned down in a public area like the forums or chat rooms. Spend some time looking for profiles that you like, and then send out a private, personalized message that they will appreciate.
Detailed profiles means better matches
When you sign up with a dating website, be very wary if they only ask you a handful of shallow questions. You should be filling out all type of information about what you like, want and desire in a mate. You should be giving out no personal information on your profile, as this should be secret until you are ready to meet with them and choose to tell them.
When you get shallow reviews, you get horrible matches most of the time. The websites that have you fill out all kinds of questions about what you like and dislike often pair up folks that match beautifully. Look for that type of website when you search for the right one for you. Seniors know more of what they want than anybody, so it makes sense to have a complete profile in place.
What about privacy?
If you are not getting totally anonymity, then you are with the wrong senior dating website. Never give out your personal information in your profile or other areas of your website. This is a sure-fire way to draw trouble to your doorstep in a world where criminals will look for any way in. Keep that stuff to yourself and make sure your website is doing the same. Always ask about privacy and how they protect you before signing up. This is a great way to find out if that customer service line actually works. Dial it up and ask the right questions.
Don't dismiss your gut feelings
Like anything else in life, you will know the right place when you hit it. Online dating websites are like a good or bad date; you know when you get one. The problem with the bad dating sites is that you often have already given them monthly dues before you realize it is not the site for you. This is why it is so important to make certain you have a test drive of the site. Your gut will not lead you astray if you listen to it. If something feels weird, chances are it probably is.
Use the scattershot approach
When you sign up for a senior dating website, it is a great idea to sign up for more than one. Why limit yourself to only one option? Most of the websites require no obligation to cruise around and play with the various interfaces, so come in and give it a whirl. If you try several websites, then you are much more likely to find what you really want. This is true also of your approach to finding the right mate. Speak with several, find what you like, and then dig in and investigate further.
Never forget safety issues when you are dating online
Once you find that special website that offers what you are looking for, keep some basic safety precautions in mind:
Never give out private info too soon.
Always double date or have an emergency standby person on your first date.
Drive yourself to and from the date.
Make certain you date somewhere in public at first.
Avoid all alcohol and various other mind altering substances.
Keep your safety in mind at all times.
Be alert and aware of your surroundings.
Make sure you are careful when you leave that you are not followed.
There are more precautions to be taken, of course, but these are the most common. If you are careful and do your homework, senior online dating websites can be a huge help towards finding that special someone later in life. The benefits of having these sites can't be understated. Even people that are disabled are now finding folks that are looking for companionship. Having a digital world to look around in helps a great deal when you can't get around like you used to. Not many seniors can head out every Friday and Saturday night looking for love randomly. Online senior dating sites make their work a little easier, and their fun as well.
As a senior, there is a good chance you have lost your partner to divorce or death and find yourself back into the dating pool at an older age. In a way, this is more difficult than it was when you were dating as a teenager. Back then, you didn't know what you wanted out of life so everything was an adventure. You had the rest of your life ahead of you so it didn't matter so much if you didn't find the right guy or girl right away.
As a senior things are completely different. You're probably not as adventurous as you used to be and most people are set in their ways. You have lived a certain way for many years so you don't want to change to be what someone else may want but if you don't, you may be worried that you won't find someone who is truly interested in you.
You also don't have as much time as you used to and therefore, you don't want to waste time with the wrong person. These things make it harder to date after divorce or death of a loved one. You may also hesitate getting back out into the dating game because you're afraid you won't find someone you're compatible with.
After spending a long time with one person, you get into a routine and all of that's going to change when you start dating someone else. Even if you like the same things, it doesn't mean that you'll be doing them the way you're used to and that is a little scary for anyone.
The good news is that there are tips and suggestions that can help make dating after divorce or death much easier. Applying these tips will help give you confidence and make the experience more fun and exciting, the way it used to feel years ago.
Don't Rush Things
The first thing that you need to do is take some time to heal from your loss. If you lose someone that you love and that you've been with for years, it's going to hurt and you need time to get over that person. Jumping right out into the dating world before you have time to heal is setting yourself up for disaster.
If you've gotten a divorce after years of marriage, you're going to have a lot of resentment for that person especially if you've spent a lot of years together. You may feel like you gave that person the best years of your life for nothing. Trying to move forward when harboring these negative feelings is not going to work. It will be hard to trust anyone and you may even begin to resent them even though they've done nothing wrong.
Take Time for Yourself
Once you've began to heal from the divorce or death of a loved one, you need to take some time for yourself. Get to know the real you, not the person you became for your partner. You may be exactly the same but some people discover that they want to do things differently, that they just fell into a routine with their partner because they were together so long.
Take time to discover new hobbies and learn what makes you truly happy and go from there. For example, do you like going to bed at a certain time each night or watching the same TV show every night or do you do it because it's a habit? Have you always wanted to change your eating habits but it was too difficult if you had to cook for someone else or if they cooked for you? Do you need to begin an exercise routing to help improve your health? Now is the time to do all the things you always wanted to, but never could.
Have an Open Mind, Consider Dating Online
There are a lot of different personalities in the world and you need to have an open mind when you get back in the dating game. You are not going to find someone just like the person you loved and lost and that might be a good thing. However, if you're searching for a specific type of person and you're not willing to compromise or date someone that is different from what you expect, you're going to have problems.
This doesn't mean that you should compromise your values. It just means that you should set realistic guidelines and look for someone that meets your critique but don't go overboard.
Not only do you need to have an open mind when it comes to who you date, you also need to be open to new ways to meet other people. Things have changed a lot through the years and if you've been out of the dating game for a long time, you may find it difficult to meet others. One of the best ways for seniors to meet new people is to use a senior dating site.
Many seniors laugh at the idea and say they would never do that but why not give it a try? What do you have to lose? As long as you use a reliable dating site and learn ways to stay safe when meeting others and providing personal information, it's a great way to meet many new friends and you just may find that one person that you want to get to know better.
Let the Past Go
One of the hardest things to do as a senior is to let the past go especially if you've spent many years with someone. The funny thing is that it doesn't matter what type of relationship you had, it's still hard to let go of it. If you had a long, loving relationship with someone and you were very happy together and you don't let go of the past, then you'll never be happy because you'll never find anyone to fill those shoes. You will always be comparing the people you meet to that person and no one will be good enough.
On the other hand, if you had a bad relationship that finally ended in divorce and you don't let go of the past, you'll always be worried that anyone you meet will be the same way. You'll be afraid to make a commitment or even to give anyone else a chance because on some level, you'll be afraid that it'll turn out the same way and that'll you'll never be happy.
You also don't want to talk about your past relationship when you're getting to know someone else. This is your time together when you're getting to know each other and not the time to talk about the life you used to have. There will come a time when you'll sit down together and talk about your past partner whether it was good or bad but when you're first getting to know someone is not the time.
Always Be Honest
It can be tempting to bend the truth a little especially when you're meeting others through an online dating site. You may want to use that picture taken 10 years ago because you looked great instead of a current one or you may be tempted to pretend to be a little more well off financially than you really are but don't.
Always be honest and when you find someone that you hit it off with, it'll be real. When you meet, you won't have to explain that the photo was taken years ago or that you're really just getting by financially. Instead, you can spend your time getting to know each other better and moving on with your new life and new love if the connection continues to grow.
When learning how to date after divorce or death, don't be too hasty to find love. It will come in time but if you try to rush it just to fill a lonely heart, it can cause problems and you may not choose a good match. Learn other more constructive ways to deal with your loneliness and then when the right person comes along, you'll be ready for them.
Thanks to modern medicine and technology, seniors are living longer these days and that means many are looking for more ways to connect and enjoy life. The Internet makes this possible in new ways that we never had before. For example, did you know that more seniors are using the Internet as a way to keep in touch with adult children and even their grandchildren and great-grandchildren?
Here are some other benefits seniors are finding to computers and the Internet:
It's cheaper to keep in touch via the Internet than calling long distance or taking trips to visit
Computers are easier to use than ever before, even if you're not too tech-savvy
Computers now come with larger screens and magnifying capabilities so you can see even if your vision is weaker
You can pay your bills online
You can buy your groceries online
You can purchase tickets or airline flights online
You can look up and connect with old friends from school, business, the military, etc
You can share photos and view the photos of other friends and family
These are just a few of the ways that seniors are finding the Internet and computers useful. It's also a way to market and sell your hobbies. For example, if you knit or crochet, you might sell your creations on Etsy for some extra cash.
With all this into consideration, is it really any surprise that seniors are also getting into the online dating scene? Some seniors who are widowed or divorced and find themselves lonely are making the choice to seek friendship through online dating sites. It's a huge market and there are many great ways for seniors to get involved.
Online Dating for Seniors
Now let's explore another option that is gaining in popularity but that a lot of seniors still aren't familiar with- online senior dating. More and more seniors are turning to the Internet and online dating sites to help them find their next partner. Some may find this a little surprising and there may still be a few reluctant seniors out there but when you think about it, this makes perfect sense. What better way is it to meet new people?
As a senior citizen, you may not be able to drive yourself to places where you can meet other people your age and even if you could, there's not that many places around to go. When you get there, the number of eligible single partners available is going to be very slim. This makes it hard to find someone to date.
When you join an online dating site for seniors, there are hundreds or thousands of possibilities. This  greatly increases the odds of you meeting someone that you could begin a relationship with that might even turn into something permanent. The way Internet dating is viewed is much different than it was just a few years ago. It's no longer frowned upon but embraced as a great way to meet someone new to go out with. More importantly, it's smart, successful people using the Internet and these dating sites to find someone to date so you can meet good people.
Senior Dating Sites for Finding Friends
Maybe you're not looking for a romantic partner exactly but you do want to make some new friends. Senior dating sites are actually good for this as well and some sites are set up specifically to create a friendly environment where you can gather, socialize and become friends.
Look for a dating site that has a great online community where you can meet other seniors who want to make new friends. When you're sitting at home alone and no one to talk to, you can hop online and see who else is on. You can talk to others through several different methods depending on which site you're using.
There are also a number of sites that can be used to meet others through social settings. If you don't want to jump right into internet dating, considering signing up with a site like MeetUp.com which offers a wide variety of groups that participate in activities from playing board games and going to movies to walking and hiking and much more. This is an excellent way to use the internet and meet friends who have common interests.
Learn How to Use the Internet and How to Type
If you are a senior who has not spent a lot of time on the Internet or computers, then now is your time to learn more about how to type and how to use the programs and equipment on your computer. There are a lot of features that can make using the computer easy.
If you plan on online dating, you may want to brush up on your typing skills, especially if you are a very slow typist. You don't want to leave the other person hanging a long time on a chat because you are trying to find the keys.
Many communities offer internet and computer courses through their local senior center, if you think you might need some help with the basics. Once you get started you'll likely find it easy to learn.
Setting up an Online Dating Profile
When setting up your online dating profile, keep in mind that you'll want to stand out from the rest by setting up a unique user name. Think about the qualities you'll want to project, but be sure it doesn't insinuate anything sexual or you'll attract the wrong kind of dates!
Be sure to use a current photo that shows you looking your best. This is what will initially attract people to you, of course, and you want to make sure that you look like the photograph, not a representation of who you were a decade ago. Make sure your face and entire body are clearly shown, and try to project a warm and friendly image.
Before you begin to write about yourself, you might want to review other profiles to get an idea of what to write. Be honest, but it's okay and expected for you to take a positive spin. Coming across as a negative person is likely to turn others off quickly.
Making connections
You've got your profile is set up and you're ready to begin, what's next? When initially making an online connection it's important to take some time to get to know the person. Ask lots of questions and if you get a strange feeling about the person, know that your intuition is usually right and it's better to be safe than sorry. Once you've determined a person seems honest and could be a potential match, you'll want to move to the next step of speaking with them on the telephone.
A phone conversation and a person's voice may reveal traits you weren't aware of in your email conversations. Continue to ask personal questions and verify any inconsistencies. Never provide your financial information or too many details on your physical location. Don't waste your time with someone who is dishonest, it isn't worth the risk.
Once you've made the decision to meet, be sure to make your personal introductions in a public place. Tell a friend where and when you will be going, and if possible, have the friend call you on your cell phone about 10-15 minutes after your meeting time. If it doesn't go well it can provide a good excuse to leave quickly.
Remember, you're never too old to date, and don't fear the internet, it has connected hundreds of thousands of people across the planet and many of those meetings leading to successful real life relationships!
Here are our top tips for seniors on finding love and romance through online dating site.  It's no surprise then that many senior men and women are using online websites to help them find dating partners and to search for romantic relationships. Many seniors are now discovering how useful the Internet can be to find others they want to hook up with and date.
You don't have to be computer savvy to make use of the many dating sites on the Web today. Since some seniors struggle to catch on to the Internet and how it works, there are some dating sites that are specifically designed with you in mind to help you find the perfect date without getting lost in the process.
Senior Dating Sites
Here are some things that you need to know about using senior dating sites. While some of these tips apply to any dating site, there are some specific things seniors can learn about online dating services that will help you be the hottest senior on the block.
We suggest that you give yourself time to really research the sites before you just pull out your credit card and subscribe to the cheapest one or the first one you see. Most websites will allow you a free trial period so you can get a demo of the features, the community and the ease of use.
Take The First Steps
Your first step to finding success from a senior dating site is to determine what you want from the site. Are you looking for love, for friendship, for a quick "hook up"? There is no right or wrong answer; only the answer that applies to you and your situation.
Are you looking for a long-term relationship or marriage? Are you looking for someone from a certain spiritual or religious affiliation? These are all important things to work out in the beginning so that you know exactly what you're getting into as you prepare to sign up for dating sites and search profiles for the right person for you.
Some other things to consider about dating are how much you are willing to spend on dates and on the dating sites themselves. Are you looking for free sites or are you willing to spend a little more to get into private or more specific sites to meet the person you will date?
Choosing Senior Dating Sites that Meet Your Needs
Once you have a good idea of what it is you want from senior dating sites and from the entire dating experience, you're ready to start shopping for sites. It's important to find a dating site that properly meets your needs. This means you might need to sign up for several websites, try them all out for a bit and go with the one or two that best meets your needs.
There are no rules on how many dating sites you can use at once but too many will be difficult to keep up with. It's best to find the one (or possibly two) that meet your needs the closest and that you are the most comfortable with using and then maximize your time and energy spent into just these sites.
Create a Memorable Profile
Once you have the site you want to go with, it's time to create your profile. This is the most important part of the online dating scene- at least when it comes to getting started. Your profile is not just about attracting people to you for a potential date. It's actually about attracting the right kind of person to you. You'll just be wasting everyone's time if you falsify into on the dating profile and hook up with someone based on lies.
If you ever try to meet in person, some lies will be obvious and those that are not could still be deal-breakers if the truth is revealed. It's a waste of everyone's time to go down this route. Instead, create a memorable but honest profile that helps describe you as well as what you are looking for in a date.
Here are some basic tips on making your profile:
Fill out all the info the site asks you for
Use a clear, recently taken photo of yourself
Use a headshot for your main profile image – most sites allow other photos to be uploaded as well
Be honest and be yourself
Avoid negativity- it will attract negative people
Avoid bitterness about your past- same reason as above; it attracts the wrong people
Tell a little about your hobbies and enjoyments
Tell a little about what you're looking for in a date
Don't reveal any personal or identifying information in the profile
Have Online Dates before you Arrange for In-Person Dates
Once you are online and set up with a profile, you might be excited about meeting people. It's important that you don't jump too quickly into meeting someone in person. No matter how great they seem from their profile or online, it's also a good idea to have several online dates or e-dates before agreeing to meet a person in person.
You might do this through a chat feature and some people even enjoy using video chat. Many dating sites have this feature set up through their site or you can use Skype or a messenger system to have an e-date.
If things go poorly on your virtual dates, then there is a good chance you are not going to want to go for an in-person date with this person. You could be saving yourself a lot of time, money and hassle by taking the time to get to know him or her better first.
When You're Ready to Meet in Person, Be Safe
You're never too old to be safe while dating. Seniors have usually already been through a lot in their lives and you have the life experiences to help you spot when something is wrong. At the same time, it's possible that you have been out of the dating scene for some time and your intuition may not be just how it used to be when it comes to these types of things.
Regardless of your situation or how often you have dated, you never know for certain who you are meeting when you meet through an online dating site so it's always a good idea to practice extra safety precautions each time.
Here are some tips for being safe with your online senior date:
Meet your date in a public place with plenty of other people around
Do not reveal your home address or allow  your date to pick you up
Let a friend or family member know when and where you are going and who you are meeting
Have a cell phone with you and handy in case of emergency
Avoid alcoholic beverages that can hinder your thinking and inhibitions
Always know where you food and drink came from (to avoid getting slipped something dangerous)
Trust your instincts and if it doesn't feel right, don't feel pressured to stay
These are just a few quick tips to using a senior dating site. The more you use the sites, the more you will learn about how to get the most from them and to find what you are looking for.
Featured Coupons
Take advantage of these special time limited offers to try out the service and save on the cost of your next dating membership.
Good Dating Info For You
Latest From Our Blog
Latest From Our Blog Archives